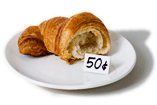 h a l f b a k e r y
Apply directly to forehead.



Can't search for that.


The search term consisted entirely of stop words(*).

---
(*)
The halfbakery is too large to scan completely for every search. Instead, a word-indexed table helps narrow down the search to a few likely candidates. Stop words are words that are so frequent and mean so little, it's not worth keeping track of where they appear.

Since your query contained only stop words, the halfbakery cannot narrow down its search; scanning through all the documents would take too long.

To work around this, try to think of a less generic word that is likely to appear in the text you're looking for. You can leave the stop words in; the halfbakery simply needs one word that isn't a stop word.

The halfbakery stop words are: a able about actually after again against all already also always am among an and another any anyone anything are around as at away back be because been before being better between both br but by can can't com come could course did didn't do does doesn't don't done down during each either else enough etc even ever every few for from get gets give go going good got had has have having he her here his how however http https i i'd i'll i'm i've idea if in into is isn't it it's its just keep know last later least less let like long lot made make makes making many may maybe me might more most much must my near need never new next no non not now of off old on once one only or other our out over own people probably put quite rather really said same say see seen she should since so some someone something sort still such sure take than that that's the their them then there there's these they they're thing think this those though through time to too try under until up us use using very want was way we well were what when where which while who why will with without would wouldn't www you you'd you're your.